My Rating: ⭐️⭐️⭐️1/2
Title: The Stars We Steal
Author: Alexa Donne
Format: eBook (NetGalley)
Pages: 400
Publication Date: February 4, 2020
Categories: Jane Austen Retelling, Space, New Adult, Second Chance Romance
Disclaimer: **I received this book free from NetGalley in exchange for an honest review. All thoughts and opinions are my own.**
Engagement season is in the air. Eighteen-year-old Princess Leonie "Leo" Kolburg, heir to a faded European spaceship, only has one thing on her mind: which lucky bachelor can save her family from financial ruin?
But when Leo's childhood friend and first love Elliot returns as the captain of a successful whiskey ship, everything changes. Elliot was the one that got away, the boy Leo's family deemed to be unsuitable for marriage. Now, he's the biggest catch of the season and he seems determined to make Leo's life miserable. But old habits die hard, and as Leo navigates the glittering balls of the Valg Season, she finds herself failing for her first love in a game of love, lies, and past regrets.
Thank you to Houghton Mifflin Harcourt and NetGalley for giving me chance to read this eARC.
I did not realize this was a retelling of Persuasion, by Jane Austen, until almost the end. 🙆🏻‍♀️ I felt like it was familiar but for some reason didn't put two and two together.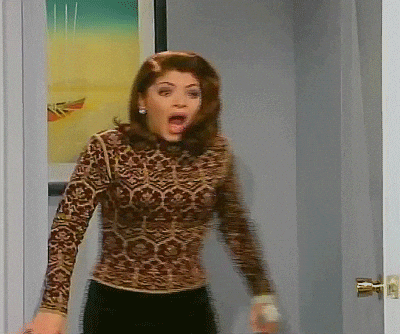 Princess Leonie, or Leo, is nineteen years old and single but she is about to take part in the Valg, which is an event that takes place every five years to bring together other young singles looking to make a power match marriage. Basically it helps them avoid marrying their cousins. 👀 At the end of the event, couples will announce their engagement. If Leo could avoid it she would but her family needs her to marry for money in order for them to survive because though they have royal titles, the money is basically gone.
And all of this happens in space! Yes, humans are now living on space ships which made this book even more intriguing to me. But just like Persuasion, someone from Leo's past named Elliot, comes back and participates in the Valg as well. Can Leo bear to see Elliot marry someone else? Will she have to marry for money or can she make money for her family in another way? With space as the backdrop, there are balls, speed dating, gorgeous dresses, lots of drinking and dancing and of course, romance drama. The past comes back to haunt Leo and her future looks dire.
I love Jane Austen so the second chance romance between Leo and Elliot is great. Leo and Elliot was secretly engaged in the past but her family nixed it because he was too poor. He comes back rich and now her family and everyone else thinks he's a catch. The attraction between Leo and Elliot builds again and I was just waiting for them to find their way back to one another!
Outside of the romance story is the tones of political intrigue. Princess Leonie's aunt captains the Scandinavian, like it's name, many of the residents there are Scandinavian or European descent. Learning about the different ships in space and the captains of the ships was interesting. We get a sense there is divide between the royals and the common people, who are starving on some of the other ships.
Leo and Elliot are both trying to help their people in different ways. Though Leo is "royalty", because her family has no money she feels pressured to do everything to help her family get money, even if it means marrying someone she doesn't love. Elliot is helping people on a bigger scale, though in an illegal way. He's like Robin Hood but his scheme could endanger many people around him. I like them as characters, it definitely felt very "Anne Elliot and Captain Wentworth" from Persuasion. Except Leo has more back bone than Anne Elliot I think.
One of my favorite characters in the book was Evgenia who was Elliot's friend and was brimming with life. She was the life of the party! And they partied a lot in this book.
Just because the setting is in space, there is not much sci-fi in this book unless you count the scene where they do a space walk. So if you want a sci-fi book you will be disappointed.
The political intrigue part of the story felt weak. I felt there was no urgency – there was a protest and secrets Elliot was keeping but the issue of people with discontent and starving wasn't resolved in the end. The love story between Elliot and Leo was fixed, yay, but the larger issues at hand? Not much – so will there be a sequel? The ending was rushed.
Some things about the world building made me pause. For example, this is set in the future, 170 years from now and they still have issues with gay relationships? Evangie had trouble finding a girl to meet on the Scandinavian. Were they just super conservative? I wanted more of the history of the ships and how people came to be on them.
This book has more romance than sci-fi. I adored that it was a Persuasion retelling and I definitely felt it with Leo and Elliot's storyline but I think on the other spectrum, there wasn't much urgency about the state of the people living in space though it's mentioned there is a lot of trouble brewing. I wanted more of that. Maybe there will be sequel?
Overall, I think it's still an enjoyable story and having it set in space was very interesting.