I've been so busy with holiday orders, also my son's big project to end 2nd quarter and Christmas shopping. Oh the holidays! I barely got any blogging or reading done. 😟
Let's see how my week has been like:
New Books Acquired:
NetGalley ~
Overdrive Library ~
Amazon Kindle Unlimited ~
TV, Movies, Etc…
The Queen's Gambit on Netflix – I started this and haven't finished it. I like it so far though, it's kind of dark, but fascinating.
Selena on Netflix – not going to lie, it took me awhile to get into this one because the actress looks so old playing teenager Selena and the wigs – oh my!…yes I am an 80's child and I had a perm and teased bangs 😆😅, but some of the wigs just didn't look good on that actress. Now my favorite person on the show has to be her sister, Suzette, I like her spunk! I think learning about the family dynamics are interesting, their mom is so supportive, bless her heart. AB looks like he's being pushed to his limit – but will I watch the second season? Yes because that's when Como La Flor comes out and she blows up big time! 😍 Another thing I did like about the series, all the 80's music I listened to growing up playing in the show, made me relive my childhood. Good times! Overall…the the show is okay, I don't love it, I love the music though.
One Night Only: The Best of Broadway on CBS – music got me through 2020 and I love musicals. Jersey Boys was supposed to make its way to Hawaii this past summer and I saw it on Broadway, my first trip to NYC in 2009 with one of my best friends. But covid happened so…oh well, I hear they rescheduled the show to 2022!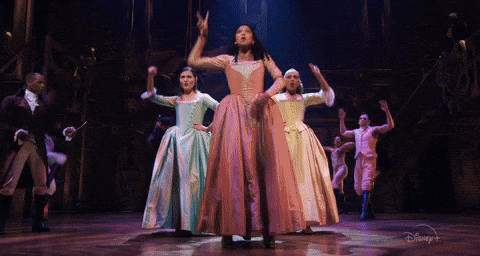 Adulting:
helping my son with his projects 😓 and entertaining my daughter at the same time.
my daughter got a stomach bug and had diarrhea all weekend (boo!) poor kiddo – she's still recovering but doing so much better, it's been exhausting for both of us.
finishing and sending my Etsy orders.
cooking for the first night of Hanukkah – I was a little ambitious and thought I had enough flour to make challah and Sufganiyot (fried donut) but just donut bites (like donut holes). I did not have enough flour hahaha – so my challah leaves came out smaller than I thought they would and the donuts didn't form. Oh well! I'll try again once I get more flour. The kids loved their presents and challah, my hubby got his Matzo ball soup and I'm just happy they were happy! 💙🕎
Happy Hanukkah to you all!