Hi everyone! Since Halloween is a few days away I thought this tag was perfect to add to my blog. I found it at Kristin Kraves Books, check out her beautiful blog and give her a follow!
What are your favorite Halloween movies?
I admit I haven't binged on Halloween movies since my son turned like three because he's scared of all things Halloween…except he did sit through The Nightmare Before Christmas. Now my daughter loves Jack Skellington, Sally and Zero as well but she hasn't seen the movie yet. So it's a favorite in our house.
But this Halloween, I have a craving to watch Beetlejuice! I need to find a moment when my kids aren't around me haha.
And of course Practical Magic because sisterhood and witches! 😍

And oh yes the cheesy, I can't help myself for loving it – Teen Witch! LOL
I grew up with many male older cousins, I was the youngest of the bunch and for years as a child I was stuck watching Poltergeist, Friday the 13th, Nightmare on Elm Street, etc…😭. Weird though, of all those movies from my childhood, Poltergeist probably freaked me out the most but I have a strange love for it, maybe because it's nostalgic? But for sure I can't watch that movie around my kids. 🤣
What is your favorite Halloween book?
I don't think I've ever had a favorite Halloween book. 🤔 But the book I read this month that gave me lots of witchy, Halloween vibes has to be:
What other Halloween books would you recommend?
For another witchy read I'd recommend, The Wicked Deep:
Do you own any Halloween ugly sweaters?
I didn't realized they existed haha, and it's not sweater weather in Hawaii at all. It's 85 degrees! So I don't.
What are some of your favorite Halloween costumes?
I'm always a villain! I was Maleficent, The Evil Queen and Ursula the last three years! But I love seeing when people have creative costumes.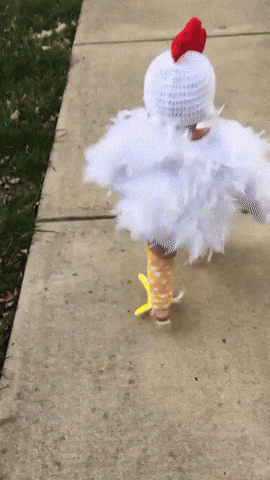 What are you doing for Halloween this year?
We will be trick or treating first, my kids can't last long and sometimes my son opts to stay with my hubby at the house and pass out candy. After trick or treating we pass out candy. We have a lot of trick or treaters!
What is your favorite childhood Halloween memory?
I don't have a favorite memory. Trick or treating around the neighborhood was so much fun as a kid. Back in the 80's, I didn't dress up for Halloween, at most maybe my mom bought me a mask at the store. My parents didn't trick or treat as kids, they lived in farm country and they didn't spend money on candy. So as a kid, I don't think they understood the whole going all out in a costume haha, they gave me a plastic bag, a mask and we went around the neighborhood. I loved it! Every year was awesome, and I love going trick or treating with my kids it reminds me of being a kid again! 😍
I hope all of you who celebrate have a Happy Halloween!