My Rating: ⭐️⭐️⭐️⭐️
Title: Wicked As You Wish (A Hundred Names For Magic, #1)
Author: Rin Chupeco
Format: eBook (NetGalley)
Pages: 432
Publication Date: March 3, 2020
Categories: Fantasy, Fairy-Tales, Young Adult
Disclaimer: **I received this book free from NetGalley in exchange for an honest review. All thoughts and opinions are my own.**
Tala Warnock has little use for magic – as a descendant of Maria Makiling, the legendary Filipina heroine, she negates spells, often by accident. But her family's old ties to the country of Avalon (frozen, bespelled, and unreachable for almost 12 years) soon finds them guarding its last prince from those who would use his kingdom's magic for insidious ends.
And with the rise of dangerous spelltech in the Royal States of America; the appearance of the firebird, Avalon's deadliest weapon, at her doorstep; and the re-emergence of the Snow Queen, powerful but long thought dead, who wants nothing more than to take the firebird's magic for her own – Tala's life is about to get even more complicated….
Thank you to Sourcebook Fire and NetGalley for giving me a chance to read this eARC.
Let me just say, I have a love for Rin Chupeco books. I remember not being able to read The Bone Witch because it was too slow and yet it ended up being one of my favorite series. 😱
So here we have Wicked As You Wish. Think magic, technology, an alternate Earth where the land of fairytales exists in our modern day world. It reminded me of the show Once Upon A Time!
Tala is half filipino, half scottish and her power? She negates magic, she can break spells, which is super useful when you are around evil magic users. The last heir of the magical kingdom of Avalon, Alex, is in hiding and his protectors are her parents who used to be warriors when Avalon was a thriving place. But with the Snow Queen after him, now Tala, her family, the new Bandersnatch warriors are on the run to get to Avalon and free it from it's frozen prison. Will they succeed?
There is an intricate world being described in this book. It will confuse a lot of people because it did confuse me. Just know that it is our modern day world, but the fairy tale kingdoms of Neverland, Wonderland and Avalon exist as well. It's real. As for the magic system, non-magic users covet spelltech, basically using magic and technology together, ex. a cell phone which can create spells! But there is older magic or powers that are passed down through bloodline as well. Tala's power is to break up spells and hers is passed down through her mother.
Speaking of fairy tales, I like how portals are the rabbit hole, or magic mirrors. There are the magical items like the sword in the stone and a firebird. But I love when fairy tales and the modern world collide, I'm a sucker for it. 😍 And this book is like…chaos with a light-hearted feel to it?
Modern day issues arise in this book – the author talks about ICE and people being detained at the border, like our current problems in the USA today.
Diversity is everywhere in this book. I love that the elite guards from Avalon were these old filipino women – YES, I felt like my grandmother could have been a Katiputan guard. She could wield a machete like no other. And besides racial diversity, we have LGBTIA+ representation as well.
There is action and battles with ogres, ice wolves, toads, ice maidens and possessed cold zombies (is the Night King from GoT the Snow Queen's man or what? 😅😂). It's a wild journey to Avalon, folks!
Tala as a character seems as neutral as her curse/power/agimat. She's still learning to control her power, she's the newbie when it comes to portals, ice maidens and Avalon itself. So basically she's us, the reader who doesn't know much. Haha. I hope we see her power grow. She's the main character but I think she faded when the Bandersnatch crew came along. I love the Bandersnatch crew, they are all so different and have their own strengths and weaknesses. I also see some potential love matches brewing…(I hope!).
This story at times is all over the place. I had to put it down to finish an arc that I had a closer publication date and I'm glad I put it down because my brain had some time to simmer with the information about I gathered in the first few chapters. There was a lot of info dump at times. For me, I didn't mind that because I needed to understand all the workings of this magical world. There is a lot to learn. But once I picked up the book again, I finished it in a day because I was entertained.
Like I said it's a wild journey from Arizona to Avalon because there are SO many characters, places and magic terms to remember. I enjoyed it, but I think a lot of people will be put off with all of it thrown at them at one time. I think the world building will confuse many readers.
Please give me some romance between Zoe and Cole? And what's going to happen with Tala and Ryker? Can anything come from that? 🙁
This book was chaotic but for me in a good way. I felt like it woke me up, which was what I needed because there are a few books on my night stand I'm trying to get through and they have been putting me to sleep. 🤣 This one slapped me in the face and was like come on, pay attention and let's take a ride! It's not perfect by any means, it can be confusing. At times I was like…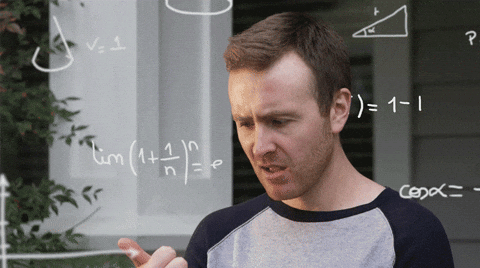 It's not a story for everyone, but seriously, I enjoyed this story a lot and the ending made me go… 😱. I think this book would make a great tv show because it is so visual! Anyway, I'm definitely looking forward to the sequel because I need answers.