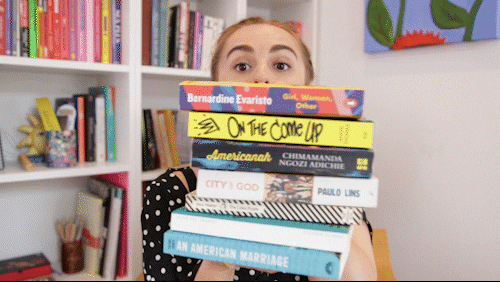 After writing that post Beat the Backlist Challenge 2022 I wanted to take a good look at my bookshelf and see what books I still have to read or need to finish! I don't keep a lot of physical books since I only have limited space, but there is still on my shelf I need to read. Here's part 1:
Books on my shelf:
The Vanishing Deep by. Astrid Scholte
Eat Your Heart Out by. Kelly DeVos
Agnes at the End of the World by. Kelly McWilliams
Forestborn by. Elayne Audrey Becker
The Secret Recipe for Moving On by. Karen Bischer
Sisters of Sword & Song by. Rebecca Ross
The Hating Game by. Sally Thorne
Illusionary by. Zoraida Cordova
The Last Garden in England by. Julia Kelly
The Fountains of Silence by. Ruta Sepetys
I did start The Vanishing Deep and Forestborn and I meant to finish but haven't had time. I'm determined to pick them again soon though and finish it this year.